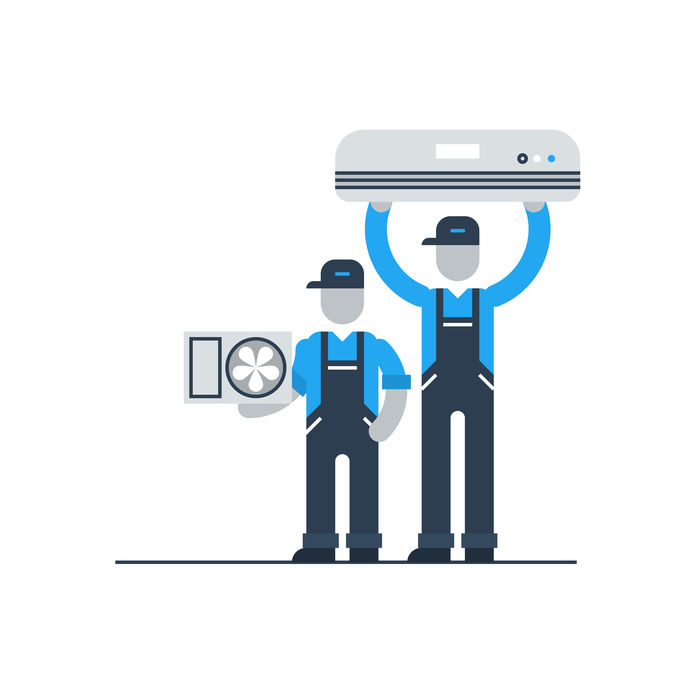 Those who are experiencing issues or need regular heater or air conditioner maintenance can call on us for professional HVAC service. Airmasters Heating and Air Conditioning is the area's top source for help, and we can get things repaired, maintained, or installed so that you stay comfortable inside. Let us come out and assist you with all of your needs in Little Rock and the surrounding areas; reach out to our HVAC contractors today!
Heating Services
The heating contractors on our staff have extensive training and experience servicing all kinds of heating systems. With over 40 years in business, we have seen many new models of warming come around and have become experts on them all. No matter what kind of HVAC setup you have at your property, our heating services staff can offer assistance with repairing it, doing maintenance on it, or replacing it with a new one. Just let us know what you need and we will get it handled with ease.
Air Conditioning Services
We also have air conditioning contractors on staff who will get any repairs or replacements done for you in Little Rock or the surrounding areas. Our staff will come out to inspect your cooling system and see if the issues you are experiencing are repairable or if you should consider investing in a new one. If you just need your AC tuned up and maintained, our staff is happy to take care of all the maintenance efforts for it and keep it working in top shape.
Indoor Air Quality Services
We provide a number of indoor air quality services in Little Rock that will help keep you and your family comfortable and healthy. When you request IAQ services, we will send an expert HVAC technician to test the quality of the air in your home or business. Our indoor air experts arrive prepared to perform duct cleaning, install or repair air purification and filtration systems, or simply help change your HEPA-air filter when needed.
Other Services We Offer
Generator Services
We're Central Arkansas' first certified Generac dealer with factory-trained technicians that can help you determine the proper generator for your home, and we have an expanded range of options and prices that make sense for your needs. Our certified Little Rock electricians can help your chose the best generator to protect you and your home against power outages. We provide emergency generator services to keep your family and home protected 24/7, we will come out to repair, or replace damaged whole-house generator, RV generators, and portable generators rain, thunder, or shine.
Little Rock's Source for HVAC Services and More
Do you need the help of HVAC contractors in Little Rock or the surrounding areas? No matter what the specifics of the job are, you can trust that our team knows what they are doing and can restore comfort to your home or business. The Airmasters heating and cooling experts can be there shortly to solve your concerns and get things under control. Get in touch with us for professional assistance by calling (501) 758-4328 or contacting us online!