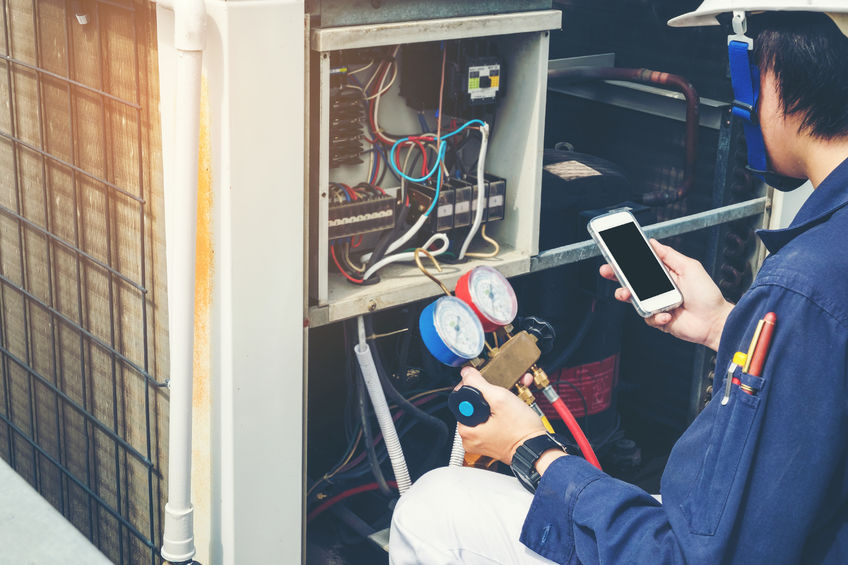 Here at Airmasters, we have a staff of commercial air conditioning contractors who are dedicated to providing comprehensive services in an effort to help keep our customers comfortable. We are the ones to call for anything involving ACs. If you own a business and need an expert to repair or possibly replace the commercial cooling system that serves the property, turn to our experts for assistance. Place a call to Little Rock's top commercial air conditioning company!
CALL (501) 223-2665
Call Now
Commercial Air Conditioning Repair Service
Our crew of air conditioning contractors can lend a hand to repair your broken system regardless of what kind you have in Little Rock. There are many different styles of AC units, and our staff has extensive training and experience working on them all. It doesn't matter if you have a traditional system, central air, a ductless mini split AC, or a rooftop system – we can fix them all. The Airmasters commercial cooling repair team will get everything under control and will make sure that cool air is being blown throughout the building again. Interested in troubleshooting your commercial AC issue? Check out this blog about common commercial AC repairs.
Book Online
Commercial Air Conditioning Installation
When the time comes that you need to replace your commercial air conditioning system, reach out to our team of technicians. We can come out and discuss your needs with you and see if you were satisfied with your current AC or if you are interested in maybe having a different one put in. You can trust that we will get your place in Little Rock equipped with a commercial air conditioning system that is suitable for your needs.
Rockford's Commercial Air Conditioning Source
As soon as you realize you need the help of a commercial HVAC company give Airmasters a call. We can send out an expert to take care of any repairs or to install a new system at your property in Little Rock. Our team works with professionalism, efficiency, and dedication to getting you cooled down. Get in contact with us today by calling (501) 758-4328.
CALL (501) 223-2665
Call Now