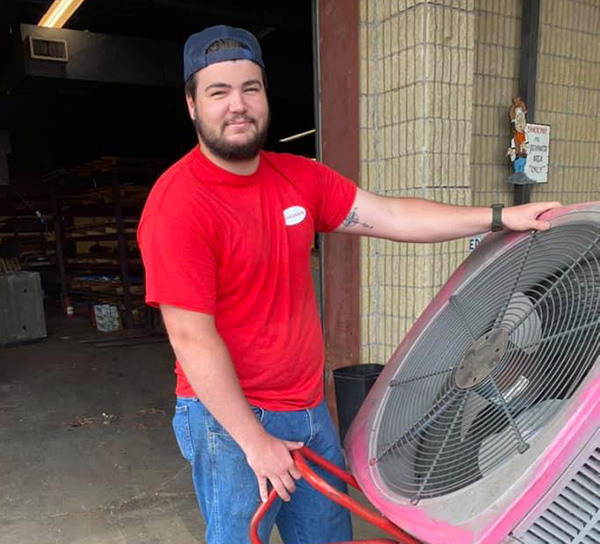 When you are looking to have your current cooling system replaced in Little Rock, AR or the surrounding areas, turn to the experts at Airmasters Heating & Air Conditioning. Our staff of HVAC professionals can get everything taken care of in a quick and efficient manner to get your home back to comfortable conditions ASAP. Let our local air conditioning experts handle all your AC needs; contact us today for air conditioning installation in Little Rock, AR, and the surrounding areas.
CALL (501) 223-2665
Call Now
Is it Time for a New Air Conditioner?
Sometimes, it's clear that you need a new air conditioning unit to keep your home or business cool and comfortable. Other times, though, it's not as clear. Here are some signs that it may be time to get a new AC in Little Rock.
You are spending a lot on repairs. As air conditioners get older, you have to repair them more often. This can mean spending more on repairs than you would if you simply bought a new unit, especially when you take into account the fact that newer units tend to save you money on electricity, too. If you're sick of repairing that old air conditioner, we'll help you get a new one installed soon.
Your AC doesn't blow cold air. If your unit isn't cooling your home or business effectively, it's time to consider a new one. After all, what is the point of paying electricity bills if you aren't going to get a comfortable space in return. We can help you find an air conditioner that will keep you cool all year long and get you the most out of every dollar you spend on energy.
Your air conditioner runs all the time. Ideally, your air conditioner should cool your home efficiently, then turn off until the space heats up again. If it doesn't do this, and instead runs all the time, it's time to consider a new unit. Usually, running all the time or turning off and on is a sign that the unit isn't working well anymore. A new one can cool more effectively without making you pay for the constant drain on your power.
Your unit is more than 10-15 years old. While some air conditioners work well for longer than 10 years, most of them are running inefficiently by then, and many do not cool effectively by that point. If your unit is old, you should get it evaluated for efficiency and functionality. If it's not working well, you can replace it with a newer unit that will do its job better.
Your home isn't cool. Even if your air conditioner is relatively new, if your home is hot then that unit isn't doing its job. There's not much point in paying electric bills only to remain in a home that's uncomfortable. Instead, get a unit that is the right size for your building and find out just how cool you can be. We'll help make sure that your next air conditioner works well for all of your needs.
Book Online
Air Conditioning Replacement
Our Little Rock air conditioning service professionals will take care of everything from start to finish when you hire us to install a new AC unit. The Airmasters technicians will help you decide on which brand and model to pick from amongst the many options available on the market. We will discuss your needs with you and make sure to match you with something that is tailored to your situation. Then we will handle ordering it, getting it put in, and hooking it up to power.
AC Installation/Replacement in Little Rock
Turn to Airmasters Heating & Air Conditioning when the time comes for your AC installation in Little Rock, AR or the surrounding areas. Our air conditioning services include helping with the repair, maintenance, installation & replacement of AC units. Just reach out to us to let us know what you need help with and we will be there before long! And if you'd like some help when it comes to selecting a new AC for your home, check out this blog!
CALL (501) 223-2665
Call Now