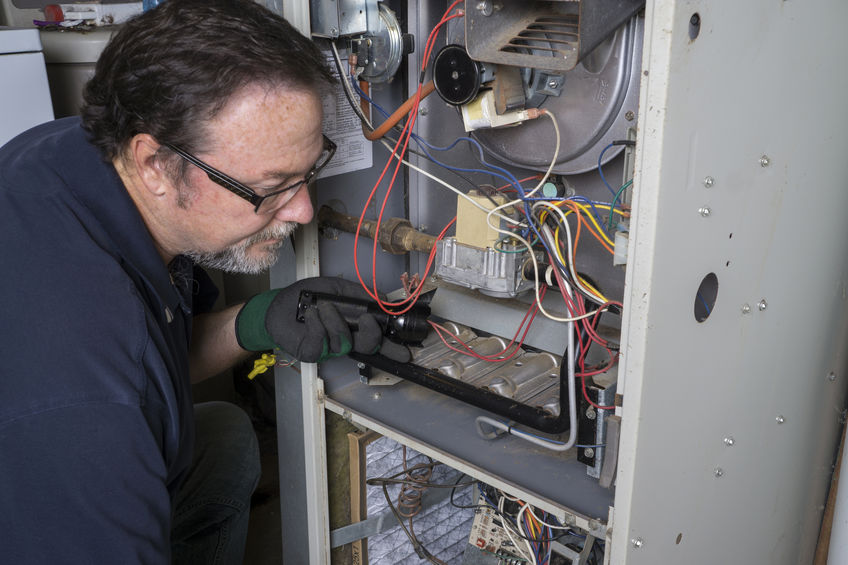 When you need help with HVAC in Bryant, AR, contact us at Airmasters ASAP! We'll get an expert to your door quickly to help you solve all of your air conditioning problems. Whether you need air conditioning repair in Bryant or you're replacing your HVAC in Bryant, we have the expertise you want to have working for you.
HVAC Repair in Bryant
Arkansas summers are hot and humid and you won't do well if your A/C isn't working! When you need air conditioning repair in Bryant, contact us right away! We'll have your cool air back on ASAP.
We offer complete HVAC repair in Bryant, so we'll fix your heating, too! Just let us know something is going on with your cooling or heating system in Bryant and we'll be there soon to get you comfortable at home again quickly and efficiently.
HVAC Replacement & Installation
When it's time to replace your heating and/or air conditioning in Bryant, rely on our expertise at Airmasters. We'll work with you to get you the HVAC in Bryant, AR that you need and want. We'll match you with units based on the size of your home, your energy-saving preferences, and the type of cooling system you have. Then we'll install it all and test it before we leave, to ensure full functionality for you and your family.
HVAC Maintenance
We'll make sure your HVAC in Bryant is in great shape, no matter what season it is. Call us at least once a year to look over your heating and air in Bryant, to ensure that everything is working at its utmost levels of efficiency and that you aren't facing any imminent breakdowns.
We'll clean out your entire system, test each part of it, visually inspect everything we can see, and let you know if anything needs to be fixed before you use the system again. If it does, we will get the job done fast so you can stay as comfortable as possible at home.
Heating Maintenance Bryant, AR
Our heaters keep us warm and help us get through the coldest nights. Heaters, on the other hand, might malfunction or break down, requiring homeowners to pay for pricey heating repair in Bryant, AR or possibly a heater replacement. Regular heater maintenance in Bryant, AR is the best method to avoid problems like this!
By arranging a seasonal heater tune up, you can leave the maintenance to Airmasters. Call us immediately if you need heating maintenance in Bryant, AR or the surrounding region!
Benefits of Heater Maintenance in Bryant
Heating maintenance in Bryant, AR provides several advantages, some of which you may not have considered previously. Upkeep of your heating system will:
Increase your energy efficiency. When your heating system is operating at peak efficiency, it consumes less energy.

You will save money. You won't have to pay as much in energy bills if your system isn't working as hard. Many customers discover that the money they save by getting their heater serviced more than covers the expense of a heater tune-up.

Avoid expensive repairs. Routine heating maintenance allows for the detection of problems before they become significant, necessitating costly repair or perhaps replacement.

Longer duration between heating unit replacements. When your heater runs as effectively as possible, it experiences less wear and tear, which means it will last longer.
If these advantages seem appealing, contact us immediately to book your heater maintenance in Bryant. We'll send out an expert heating professional as soon as possible to test your heater and get it up and running.
Our Bryant, AR Heating Maintenance Checklist
Our crew follows a thorough Bryant furnace maintenance checklist. This means that we inspect every component of your furnace and confirm that it is operating in accordance with the manufacturer's requirements. That way, you'll know your furnace is in fine working order when winter arrives. If we discover any problems, we will notify you and work with you to resolve them as soon as possible. 
Our furnace maintenance in Bryant, AR also includes the following items:
Changing any filters you might have

Cleaning the HVAC system

Inspecting the whole HVAC system visually, including the air conditioner, ducting, and wiring
Get Heating Maintenance in Bryant, AR Today
Call for heating maintenance in Bryant, AR today to find out how Airmasters can help you stay warmer for less. A skilled member of our heating team will get to you fast and resolve your heating problems ASAP. Call now for service soon. 
When you need help with your heating or air conditioning in Bryant, contact the experts at Airmasters ASAP!