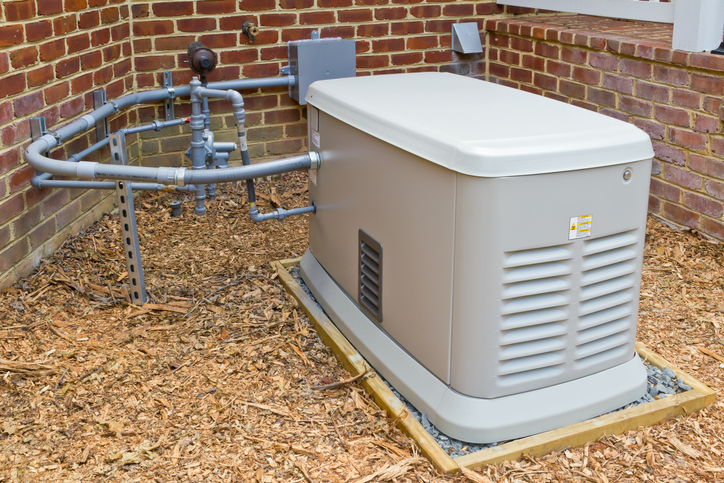 Is your whole home generator not working? As the backup source of power for your Little Rock property, it is important to make sure it stays operating. The generator experts at Airmasters can come out and do prompt whole home generator repairs so that you are ready in the event of an electrical failure. At the first sign of an issue, get in touch with us, and we can be there soon to help!
CALL (501) 223-2665
Call Now
Whole Home Generator Repairs
When you call us out about having a problem with your property's whole home generator, our electricians show up with expert tools to inspect the appliance. We will do a comprehensive examination to locate what the issue is and to get it fixed, so you can have peace of mind knowing that you will have backup power when you need it. Look no further than Airmasters for generator repair in Little Rock.
Book Online
24/7 Generator Repair Service
We understand that the whole point of having a generator is so that you have energy in the event of an emergency. But if for any reason it doesn't work when you need it to, you can call on our staff at any time to come do repairs. Our team in Little Rock works 24 hours a day, 7 days a week, so you can trust that we will answer your call whenever you require assistance with your whole home generator. We will never make you wait long or be stuck in the dark – our experts offer rapid response and they work quickly to get the issue remediated.
GENERATOR REPAIR LITTLE ROCK
If you are having problems with your whole home generator, have the Airmasters team come out and get it repaired. Our expert electricians are able to fix whatever is wrong with the appliance and make sure that you have adequate supply to backup power in Little Rock. When you hire us, you can have confidence that we will do the job right. Reach out to us at any time!
CALL (501) 223-2665
Call Now