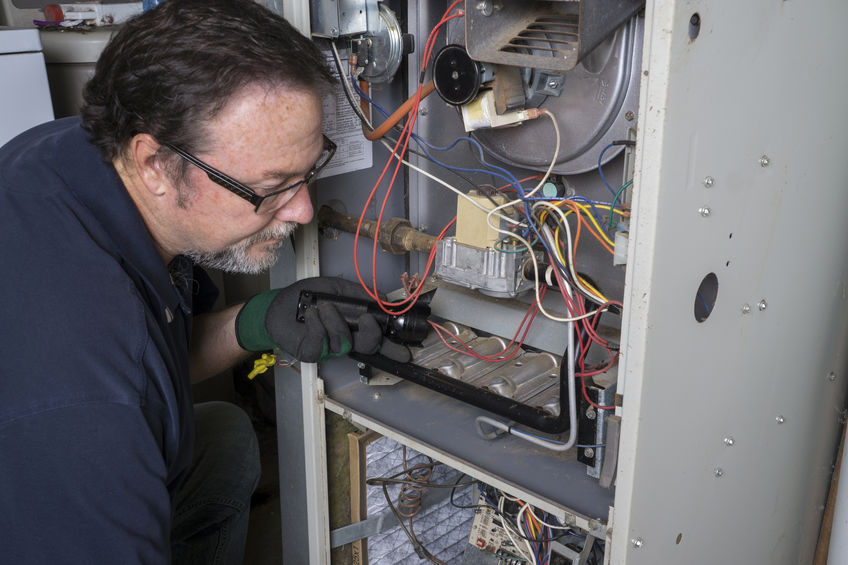 Nothing lasts forever, and the same is true for furnaces. After about a decade or so, it is time to have an HVAC company come out to your place in North Little Rock and perform furnace replacement to get you set up with a new and improved heater. It also may happen that your furnace is not working and upon examining the issue we determine replacing the unit is a better idea than attempting repairs. Whatever the reason may be that you need furnace installation services, you can rest assured Airmasters Heating and Air Conditioning will handle everything quickly and efficiently.
"Do I Need A New Furnace?"
You may be unsure of if the heater that serves your property in North Little Rock should be replaced. Don't get caught finding out that your current HVAC system is broken when the temperatures are cold and you are trying seeking warmth. Call our team out at the first sign that there may be an issue, and we can come out to inspect if you need furnace replacement.
If your furnace is not working:
we will be out to see if we can repair or replace the unit. If the problem is something that isn't fixable, we will quickly get the new furnace installation handled.
our HVAC team can easily get your current heater taken out and a new one put in. When the time comes that you need to Google "replace my heater", pick Airmasters over the competition.
Guaranteed Replacement Service
Anyone who hires us for furnace replacement in North Little Rock can feel confident that they will be impressed with their new heater or they will get their money back! We offer a one-year 100% satisfaction guarantee on our installation services where we promise to remove the furnace and give you a refund if you aren't happy.
North Little Rock's Furnace Replacement Pros
If you have been searching the internet for a "quality company to replace my heater", look no further than the experts at Airmasters. We have been serving the North Little Rock area for over 45 years and are dedicated to helping the community stay warm. Anyone thinking "Do I need a new furnace?" should call us at (501) 758-4328 to schedule a free estimate.