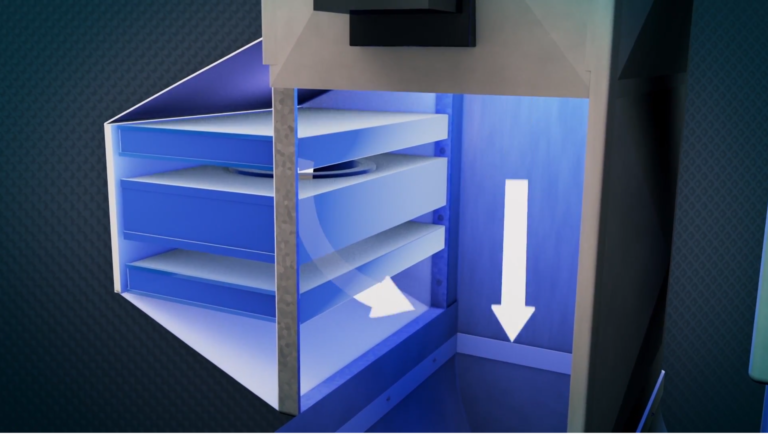 Are you looking to improve the quality of the air in your home? Then contact the team at Airmasters Heating and Air Conditioning today and ask about our indoor air quality services in North Little Rock and Little Rock!
We'll send out an air quality expert to your home; then, we can inspect your home's air quality, talk you through possible air purifiers or other air purification options, then install the system that's right for your home.
Soon, you won't need to search for "home air purification system near me" anymore because you'll have the perfect air purification system for your home!
Home Air Purification
Home air purification in North Little Rock doesn't have to be hard, stressful, or costly. Instead, we'll make it simple. We'll come in, test your air, then let you know which of our home air purification solutions would be right for you.
UV Light Air Purification Systems
There isn't always a need to install a whole air purification system to get the cleaner air you want. Airmasters is able to install an UV light air purification system. This subjects all of the air that gets sucked into HVAC system to UV light, which kills bacteria, viruses, mold spores, and more.
Reme Halo Air Purification System
The Reme Halo Air Purification System is next-generation technology designed to clean your air better than ever before. If you're concerned about your indoor air quality or someone in your home suffers from allergies or other respiratory problems, this system could improve health throughout your home.
Unlike other air cleaning systems, like UV air purification, the Reme Halo Air Purification System does not rely on pollutants passing through a particular location in order to get eliminated. Instead, Reme injects a hydro-peroxide plasma that actively seeks out pollutants and neutralizes them. It also coaxes these particles together so they are easier for your air filter to catch.
Reme has approval from the US military for use in their field hospitals. It neutralizes 99% of MRSA and has been tested on other bacteria, viruses, and mold spores, too. If you'd like this technology for your home or business, call us at Airmasters today!
Air Filter Replacements
If your furnace has an air filter, consider replacing it with a filter that will remove additional allergens and other things from the air of your home. Our HEPA certified filter replacement options work just like your regular air filter. We'll help you install an air filter that is perfect for your system.
If you're interested in home air purification but are not sure which of the air purifiers out there are right for your home, consult with our expert. We'll get you the air purification system you need to thrive in your home!
Your search for "home air purification system near me" can be over now that you've found the team at Airmasters Heating and Air Conditioning. Give us a call and we'll be to your home soon to find out what's in your air. Then we'll make sure we get the best possible solution to your air purification needs in place!
Also, while air purifier and air filtration system maintenance is minimal, you must keep in mind the fact that problems can indeed develop with these types of systems. Schedule your air filtration or purifier repairs with us if you suspect that there is a problem with your equipment. If your allergies are acting up again, or you notice increased levels of dust and dirt, something may be wrong with your system.