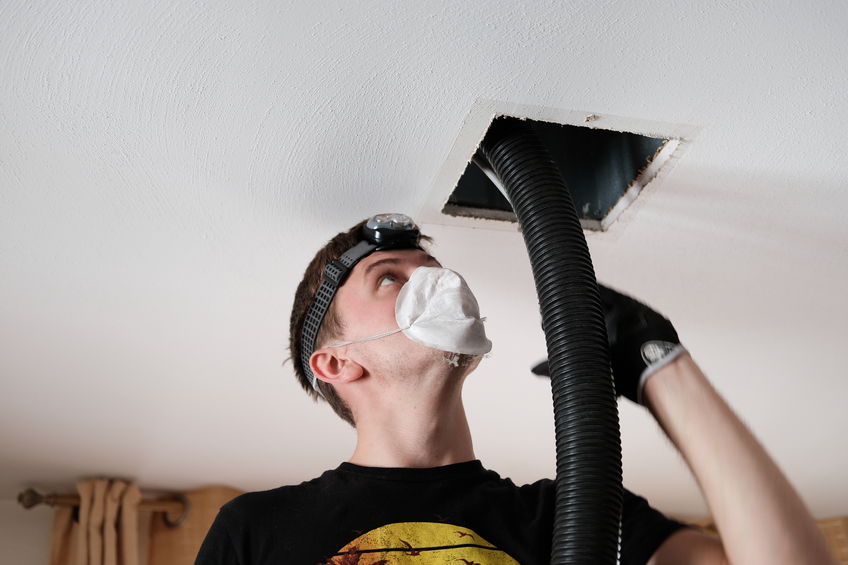 If you're looking for duct cleaning service in North Little Rock, AR, contact us at Airmasters today! Even though your air filters work hard to remove dust and other debris from your air ducts, they can only do so much! Our local HVAC professionals will have your ventilation system cleaned out in no time, getting rid of the dirt and pollutants left behind by even the best air filters.
The Benefits of Duct Cleaning
Are you unsure if duct cleaning in North Little Rock, AR is the right solution for you? Our customers usually notice that after we leave they are breathing easier because their indoor air quality is higher. They notice they're paying less in energy costs for their heating and cooling because their HVAC systems are working more efficiently! And most importantly, Airmaster customers say they feel safer and more confident at home because they know they have done everything they can to keep their indoor air quality as high as possible.
If these sound like benefits you would like to claim for yourself, reach out to Airmasters today to schedule your duct cleaning for your North Little Rock home.
When Should I Clean My Ducts?
Our North Little Rock duct cleaning experts will inspect your air ducts and tell you exactly what's going on with your air ducts. We then discuss with you to find the best solution for you and you home. Whether you need regular duct cleaning services, an air filtration or purification system installed, or if there are more serious concerns, our HVAC experts can get your air ducts working again before long. But before you call the pro's, you can also look for the following signs:
You see dust and/or debris on, in, or around your ducts.
You have a persistent mold or mildew problem and no other explanation.
Your doctor recommends duct cleaning to help with asthma or allergies.
Your ducts haven't been cleaned in at least a year.
Call Airmasters to ask about our duct cleaning services today! We are one of the top duct cleaning companies in North Little Rock, AR and we'll get your ducts cleaned out ASAP so you can get on with your life soon. Make an appointment with one of our indoor air quality experts today.