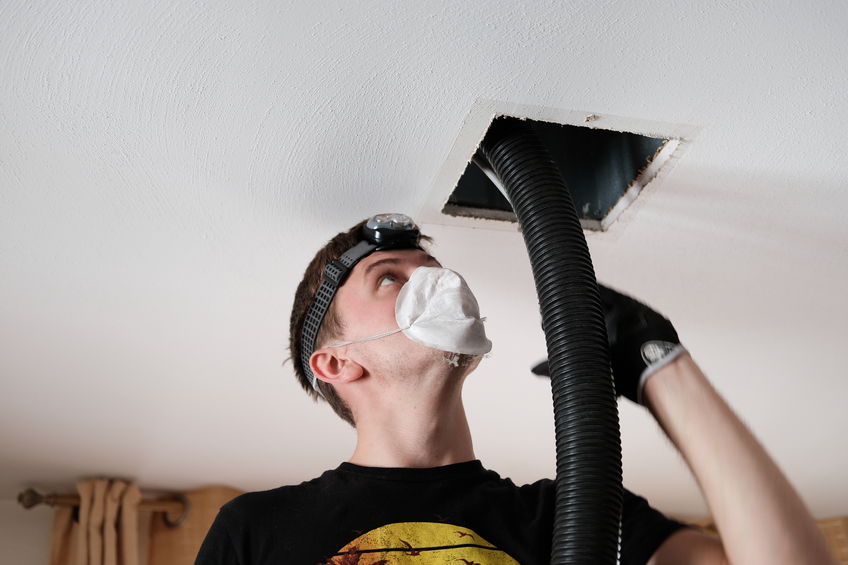 If you're looking for air duct cleaning in Little Rock, AR, or the Central Arkansas area, contact us at Airmasters today! Even though your air filters work hard to remove dust and other debris from your air ducts, they can only do so much! At Airmasters, our local HVAC professionals will have your ventilation system cleaned out in no time, getting rid of the dirt and pollutants left behind by even the best air filters.
CALL (501) 223-2665
Call Now
The Benefits of Air Duct Cleaning in Little Rock
Are you unsure if air duct cleaning in Little Rock, AR is the right solution for you? Our customers usually notice that after we leave they are breathing easier because their indoor air quality is higher. They notice they're paying less in energy costs for their heating and cooling because their HVAC systems are working more efficiently! And most importantly, Airmaster customers say they feel safer and more confident at home because they know they have done everything they can to keep their indoor air quality as high as possible.
If these sound like benefits you would like to claim for yourself, reach out to Airmasters today to schedule your air duct cleaning in Little Rock.
Book Online
When Should I Schedule Air Duct Cleaning in Little Rock?
Our Little Rock air duct cleaning experts will inspect your air ducts and tell you exactly what's going on with your air ducts. We then discuss with you to find the best solution for you and your home. Whether you need regular duct cleaning services, an air filtration or purification system installed, or if there are more serious concerns, our HVAC experts can get your air ducts working again before long. But before you call the pro's, you can also look for the following signs:
It's been over a year since you had your ducts cleaned, or you don't know when they were last cleaned. Dust and debris can build up in your HVAC system fast! That's why most manufacturers recommend that you change your air filter every 30-90 days. If you've ever done that, you know just how much nasty stuff it pulls out of your air. It can't get everything out, though, so you should clean your vents to remove the rest from your system.
You are struggling with allergies or asthma. If anyone in your home suffers from allergies or asthma, air duct cleaning can be a lifesaver. Pull as many of the allergens out of your system as possible so you can breathe easier and stay healthier. Cleaning ducts can reduce eye irritation, sinus congestion, coughing, headaches, sore throats, and more!
Your home is dusty. Removing all of the dust from your house might be impossible, but you can at least keep your HVAC system from adding more and generally spreading it around. If dust drives you crazy or you feel like you are dusting every week or so, it's time to have your air ducts cleaned.
You are paying more than you want in utility bills. If your utility bills have gone up and you've had your HVAC system serviced, it's time to think about cleaning your ducts. Did you know that a 0.042 inch of buildup in your system can reduce efficiency by up to 21%? And that same amount of dust on your system's fan can reduce energy efficiency by up to 50%! That's quite a bit more energy that you are using – and paying for! – than you should be. Clean your air ducts and reduce your energy bills again!
Call Airmasters to ask about our duct cleaning services in Little Rock today! We are one of the top duct cleaning companies in Little Rock, AR and we'll get your ducts cleaned out ASAP so you can get on with your life soon. Make an appointment with one of our Little Rock HVAC experts today.
CALL (501) 223-2665
Call Now