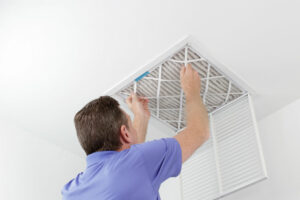 Are you struggling with allergies even when you're inside your house? Certain allergens easily penetrate your home and can cause major discomfort for allergy sufferers. There are a few things you can do to reduce the allergens inside your home.
Duct Cleaning
If your ducts are dusty or contain a lot of moisture, there's a good chance that you have allergens in there somewhere. These can get sucked in by your heating and cooling system and then get stuck in the dust. Moist corners provide places where mold and mildew spores can grow, too.
Call us for duct cleaning in North Little Rock to get rid of these allergens and make your ducts a place where they are unlikely to take up residence again.
HEPA Air Filters
Our experts at Airmasters can let you know which HEPA-rated filter would be perfect for your house. You want the highest-rated one that your system can handle without working too hard or becoming inefficient. These filters catch more of the allergens that the system sucks in so they don't infiltrate your home.
Duct Sealing
If allergies continue to be a problem, you may need to seal your ducts completely. This process closes up any small holes in your ducts so allergens cannot enter. The process also makes most HVAC systems significantly more efficient.
Contact us at Airmasters today and ask for a consultation with one of our North Little Rock indoor air quality specialists. We'll help you get rid of allergies so you can feel better at home ASAP.