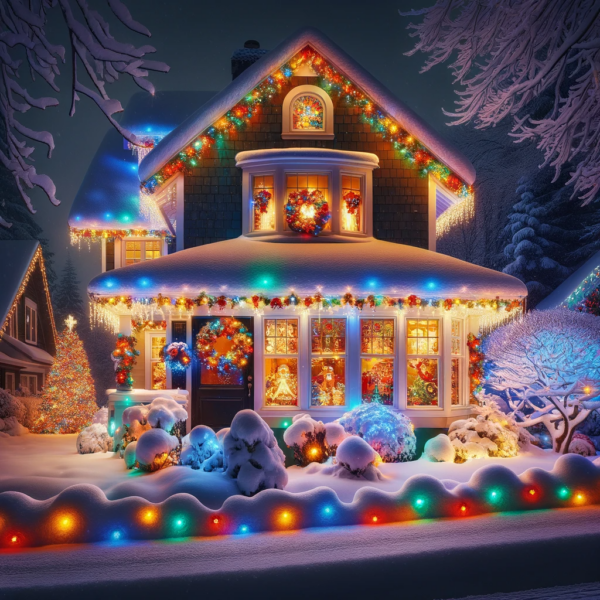 The holidays are a special time for gathering with friends and family. Ensure your home is a cozy haven for your loved ones with these essential preparations. For residents in Little Rock, keeping contact with a reputable heating repair service close by, like Airmasters, is a wise move to tackle any unexpected hitches in your home's comfort systems. Give us a call today if you need heating repair in Little Rock, or keep reading to learn more about holiday preparedness for your home!
1. Declutter and Clean Your House
Begin with a thorough decluttering session. A clutter-free environment is not only visually pleasing but also mentally soothing for you and your guests. Once you've minimized the mess, give your house a good clean. Focus on high-traffic areas and don't forget to dust, vacuum, and mop for that sparkling holiday shine.
2. Ensure Adequate Seating
Comfort is paramount when hosting holiday events. Ensure you have enough seating to accommodate all your guests. This might mean rearranging furniture, renting extra chairs, or even creating cozy floor seating with cushions and throw blankets. The aim is to create a warm and inviting space where everyone can relax and enjoy.
3. Plumbing Perfection
Nothing disrupts a festive gathering like plumbing problems. Many homeowners don't realize that adding extra guests can add extra strain on your plumbing system. Prioritize a plumbing check to ensure all fixtures are leak-free and that you have ample hot water for guests. It's wise to seek a professional plumber in Little Rock for a preemptive plumbing inspection, especially if you're expecting a house full.
4. Heating and Cooling System Check
As a homeowner in Little Rock, you know that weather can be unpredictable. Ensure your heating and cooling systems are in top shape to provide a comfortable environment, no matter the temperature outside. Regular maintenance by a trusted provider, like Airmasters, can prevent breakdowns during these critical times. If your system is already facing problems, call us today for heating repair in Little Rock!
5. Stock Up on Toiletries
A well-stocked bathroom is a sign of thoughtful hosting. Stock up on toilet paper, hand soap, fresh towels, and other essentials to ensure your guests have everything they need. Consider adding some luxury items such as scented candles or high-quality hand lotion to make the experience more special.
Call Airmasters For Heating Repair In Little Rock And The Surrounding Area Before Your Guests Arrive!
In conclusion, preparing your home for the holiday season doesn't have to be stressful. By following these five simple tips and keeping the number of a reliable heating repair company like Airmasters at hand, you can create a welcoming and comfortable environment for all your guests. Remember, Airmasters, the most reliable heating and plumbing company Little Rock has to offer, is there to assist you in ensuring your home is ready for the holidays.